S5 340: Empathy, AI, and the Customer Experience with Josh Feast, CEO of Cogito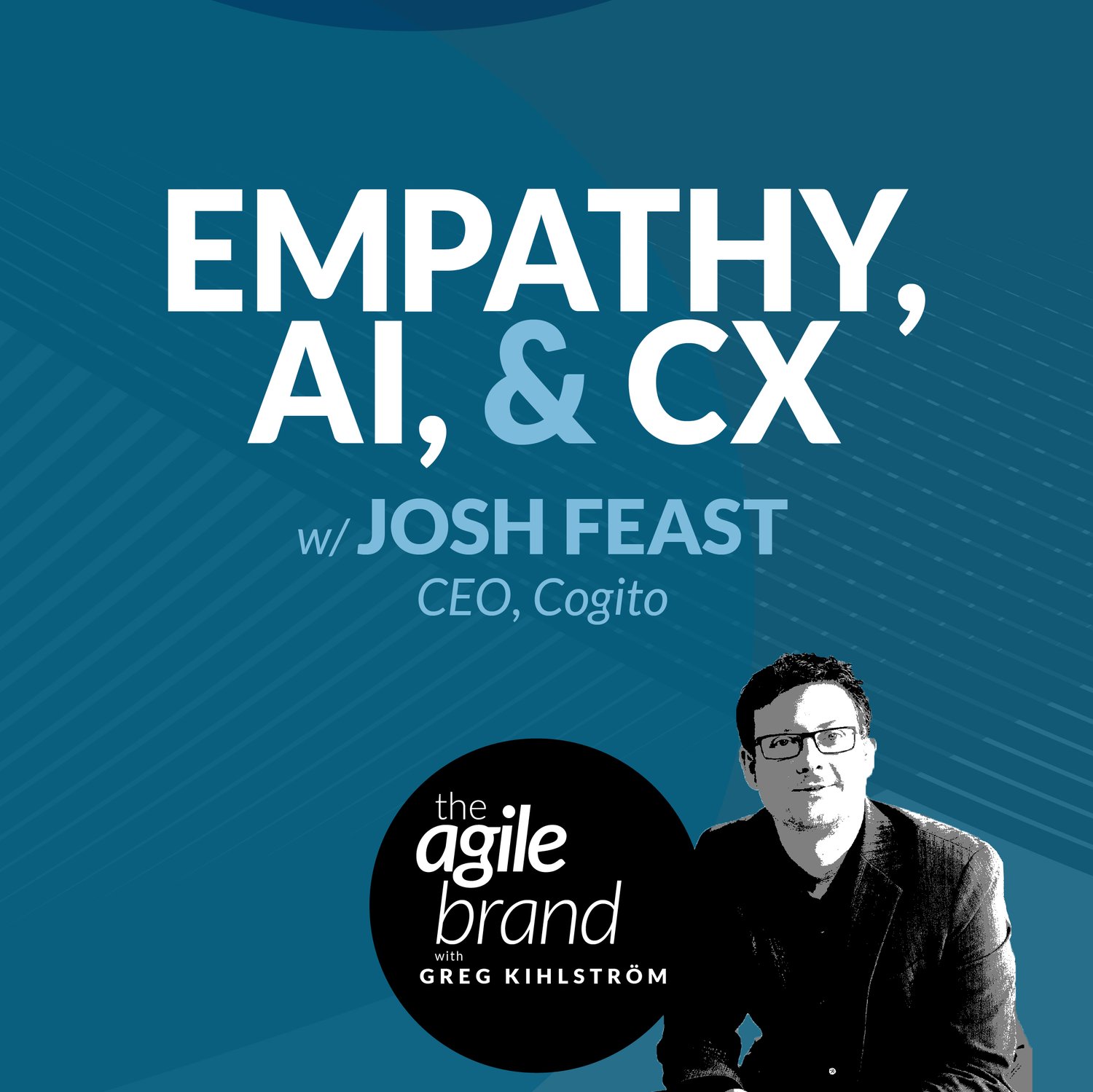 About the Episode
Today we're going to talk about the relationship between human empathy and conversation AI, and how those two can work together to help both customers and brands by improving the customer experience.
To help me discuss this topic, I'd like to welcome Josh Feast, CEO and Co-Founder at Cogito Corporation.
About Josh Feast
Josh Feast is the CEO and Co-Founder of Cogito. He is a serial entrepreneur and thought leader with a passion for creating innovative technology that helps people live more productive lives. Josh has more than a decade of experience as a senior executive and is regularly quoted in Forbes, Fortune, and The Wall Street Journal.
He holds an MBA from the MIT Sloan School of Management where he was the Platinum-Triangle Fulbright Scholar in Entrepreneurship and a Bachelor of Technology from Massey University in New Zealand.
Resources
The Agile Brand podcast website: https://www.gregkihlstrom.com/theagilebrandpodcast
Sign up for The Agile Brand newsletter here: https://www.gregkihlstrom.com
Get the latest news and updates on LinkedIn here: https://www.linkedin.com/company/the-agile-brand/
For consulting on marketing technology, customer experience, and more visit GK5A: https://www.gk5a.com The Agile Brand podcast is brought to you by TEKsystems.Learn more here: https://www.teksystems.com/versionnextnow
The Agile Brand is produced by Missing Link—a Latina-owned strategy-driven, creatively fueled production co-op. From ideation to creation, they craft human connections through intelligent, engaging and informative content. https://www.missinglink.company
If you are struggling with projects, sign up for Basecamp. Their pricing is simple and they give you ALL their features in a single plan. No upsells. No upgrades. Go to basecamp.com/agile and try Basecamp for free. No credit card required and cancel anytime. Thank you, Basecamp for sponsoring this episode!
Josh Feast, CEO of Cogito
  The Agile Brand Podcast – Greg Kihlström Customer Experience & Digital Transformation 
[#podcast_player]