S5 342: User experience as employee experience with Caroline Roche, VP and Senior Partner, IBM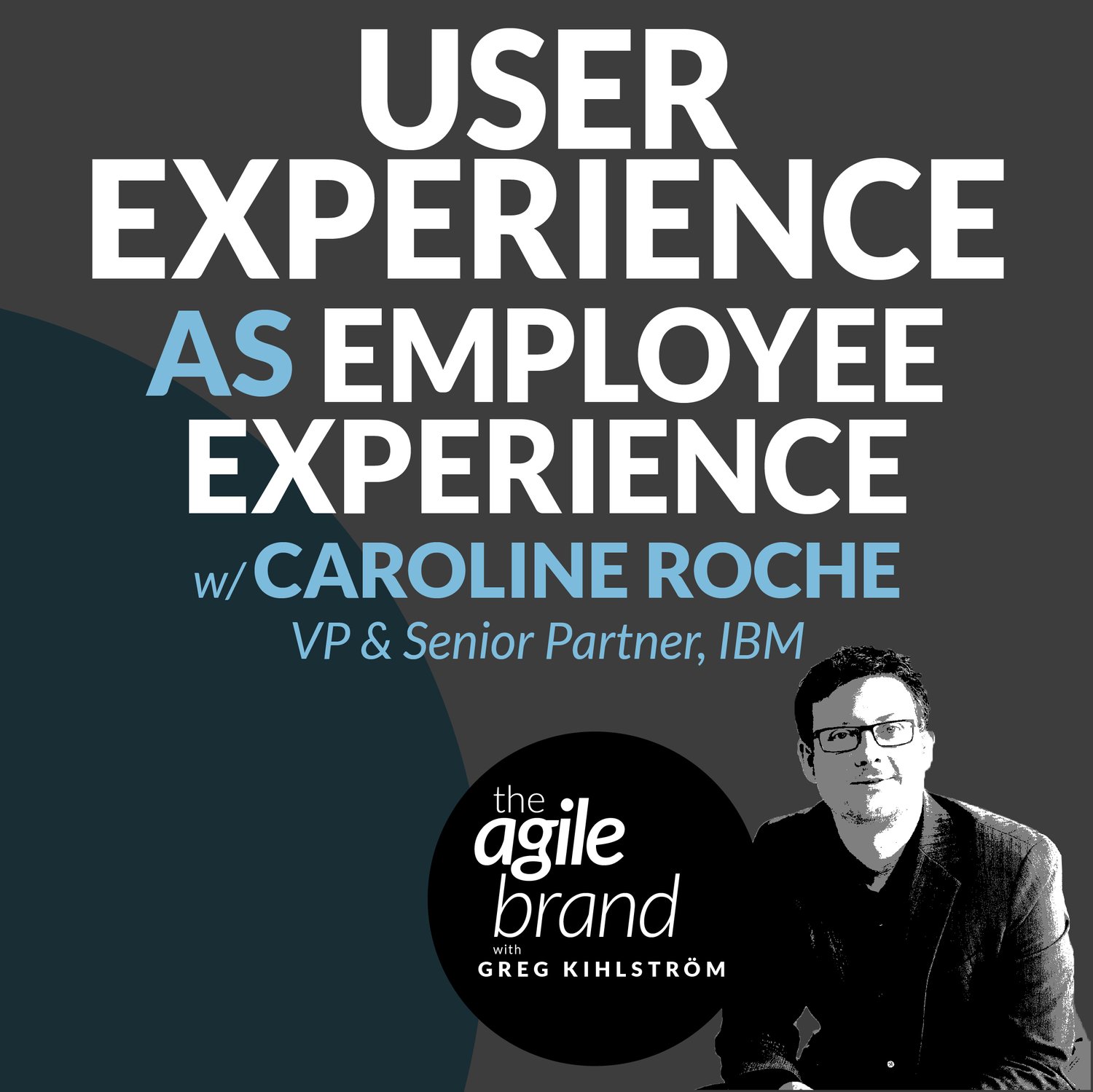 About the Episode
Today we're going to talk about the user experience as employee experience, and how Agile approaches can help teams have more successful platform and process implementations.
To help me discuss this topic, I'd like to welcome Caroline Roche, VP and Senior Partner at IBM.
About Caroline Roche
Caroline Roche is VP and Senior Partner at IBM. She is a motivated, passionate, and people-oriented sales and consulting delivery leader.
She currently leads the Customer Transformation business for the Communications Market and has tripled the size of the business in 3 years, including driving 50% growth in 2020 and over 100% growth in 2021 to over $100M in size. She leads a team of over 80 consultants.
Her focus is on driving human-centered business transformation bringing human-centered user experience design and technology implementation together, particularly focusing on Salesforce and Adobe technology implementation.
She has deep expertise in driving utilities customer transformation initiatives, working with a number of the largest Investor Owned Utilities to drive omni-channel customer transformation from strategy to implementation.
Resources
IBM website: https://www.ibm.com
The Agile Brand podcast website: https://www.gregkihlstrom.com/theagilebrandpodcast
Sign up for The Agile Brand newsletter here: https://www.gregkihlstrom.com
Get the latest news and updates on LinkedIn here: https://www.linkedin.com/company/the-agile-brand/
For consulting on marketing technology, customer experience, and more visit GK5A: https://www.gk5a.com The Agile Brand podcast is brought to you by TEKsystems.Learn more here: https://www.teksystems.com/versionnextnow
The Agile Brand is produced by Missing Link—a Latina-owned strategy-driven, creatively fueled production co-op. From ideation to creation, they craft human connections through intelligent, engaging and informative content. https://www.missinglink.company
If you are struggling with projects, sign up for Basecamp. Their pricing is simple and they give you ALL their features in a single plan. No upsells. No upgrades. Go to basecamp.com/agile and try Basecamp for free. No credit card required and cancel anytime. Thank you, Basecamp for sponsoring this episode!
Caroline Roche, VP and Senior Partner, IBM
  The Agile Brand Podcast – Greg Kihlström Customer Experience & Digital Transformation 
[#podcast_player]