S5 339: Combining Technology and Creativity for Standout Customer Engagement with Mariam Asmar, Braze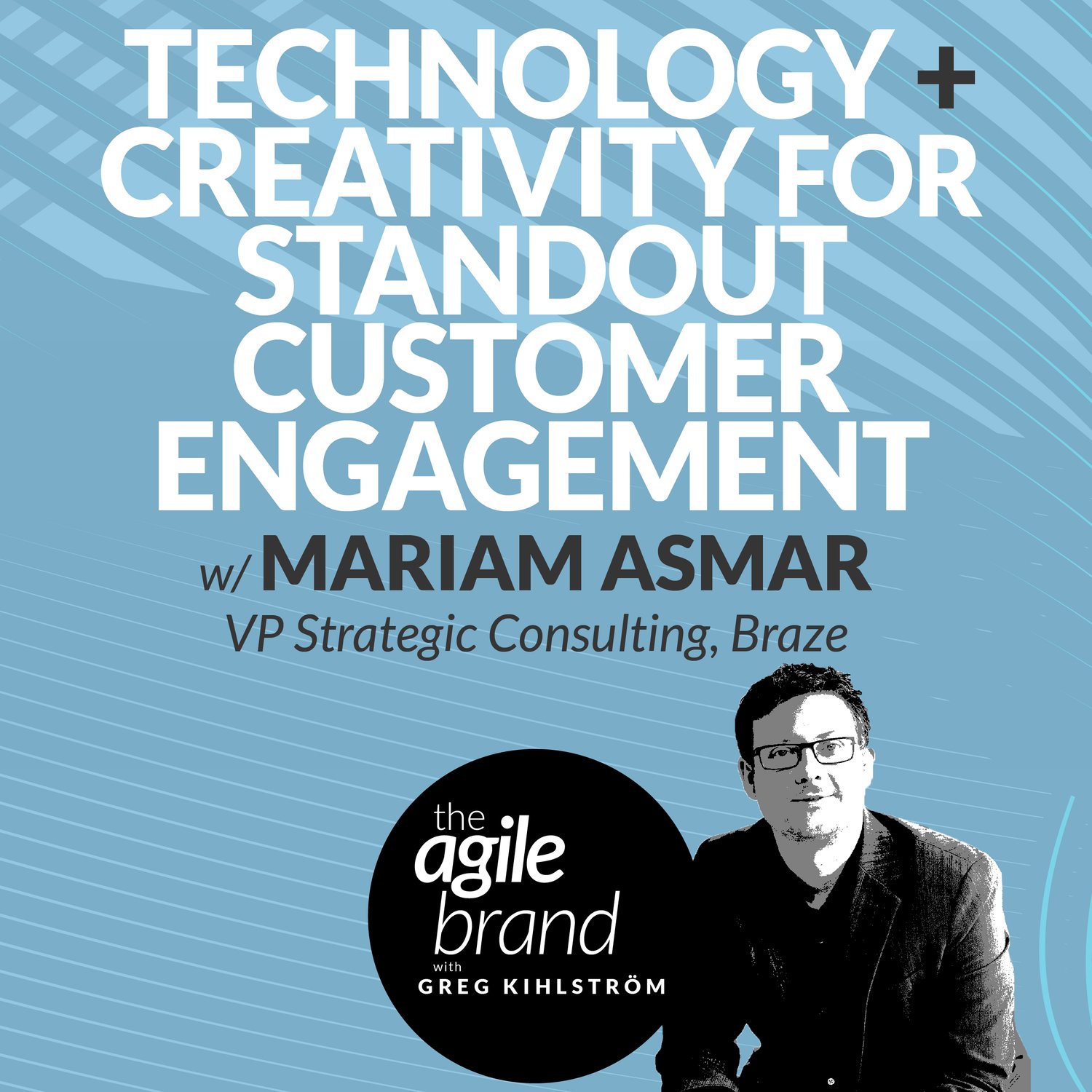 About the Episode
Today we're going to talk about how creativity and technology drive standout customer engagement.
Recently WARC and Braze released a report entitled: The invisible enabler: Unlocking the Creative Potential of Technology. We're going to talk about a few of the ideas in that white paper that covers why brands should audit their available tech and data, how they should prioritze creative investment in key areas of the omnichannel journey, and why it is advisable to put in place a first-party data strategy. 
To help me discuss this topic, I'd like to welcome Mariam Asmar, VP Strategic Consulting at Braze.
About Mariam Asmar
Mariam Asmar is VP of Strategic Consulting at Braze. She was formerly Planning Partner, Digital and Innovation Lead at McCann in addition to several roles around the world at McCann. Her work has included clients such as Coca-Cola, Adidas, eBay, Nestle, Microsoft and more.
Resources
The Agile Brand podcast website: https://www.gregkihlstrom.com/theagilebrandpodcast
Sign up for The Agile Brand newsletter here: https://www.gregkihlstrom.com
Get the latest news and updates on LinkedIn here: https://www.linkedin.com/company/the-agile-brand/
For consulting on marketing technology, customer experience, and more visit GK5A: https://www.gk5a.com The Agile Brand podcast is brought to you by TEKsystems.Learn more here: https://www.teksystems.com/versionnextnow
The Agile Brand is produced by Missing Link—a Latina-owned strategy-driven, creatively fueled production co-op. From ideation to creation, they craft human connections through intelligent, engaging and informative content. https://www.missinglink.company
If you are struggling with projects, sign up for Basecamp. Their pricing is simple and they give you ALL their features in a single plan. No upsells. No upgrades. Go to basecamp.com/agile and try Basecamp for free. No credit card required and cancel anytime. Thank you, Basecamp for sponsoring this episode!
Mariam Asmar, VP Strategic Consulting at Braze
  The Agile Brand Podcast – Greg Kihlström Customer Experience & Digital Transformation 
[#podcast_player]