S5 341: Improving CX with Remote Video Support, with Rama Sreenivasan, CEO of Blitzz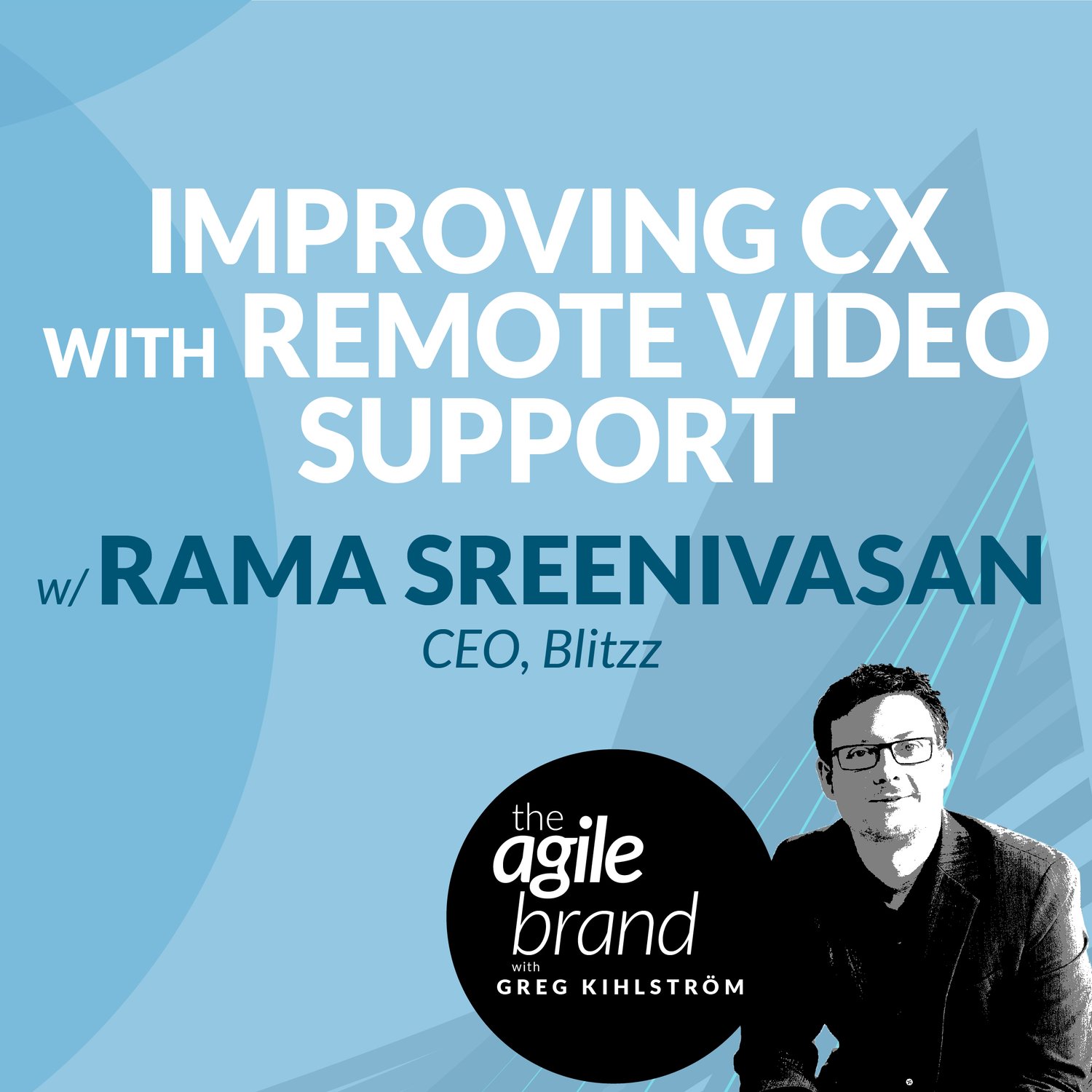 About the Episode
Today we're going to talk about improving the customer experience with remote video support.
To help me discuss this topic, I'd like to welcome Rama Sreenivasan, CEO and Co-Founder at Blitzz.
About Rama Sreenivasan
Rama Sreenivasan is cofounder and CEO at Blitzz, a live, remote video support and inspection platform. Rama has led the company through its initial inception, launch, and subsequent growth to several million video support minutes per month. Major customers include BMW, Sealy, Fedex, and Rogers telecommunications. Before founding Blitzz in 2017, Rama spent several years working as a scientist and educator. His biggest joy comes from helping others solve their problems and he is passionate about finding effective ways to disseminate knowledge. Rama has a PhD and MS in chemical engineering from the University of Maryland, College Park. He also did his post doctoral research at MIT in Cambridge, Boston.
Resources
The Agile Brand podcast website: https://www.gregkihlstrom.com/theagilebrandpodcast
Sign up for The Agile Brand newsletter here: https://www.gregkihlstrom.com
Get the latest news and updates on LinkedIn here: https://www.linkedin.com/company/the-agile-brand/
For consulting on marketing technology, customer experience, and more visit GK5A: https://www.gk5a.com The Agile Brand podcast is brought to you by TEKsystems.Learn more here: https://www.teksystems.com/versionnextnow
The Agile Brand is produced by Missing Link—a Latina-owned strategy-driven, creatively fueled production co-op. From ideation to creation, they craft human connections through intelligent, engaging and informative content. https://www.missinglink.company
If you are struggling with projects, sign up for Basecamp. Their pricing is simple and they give you ALL their features in a single plan. No upsells. No upgrades. Go to basecamp.com/agile and try Basecamp for free. No credit card required and cancel anytime. Thank you, Basecamp for sponsoring this episode!
Rama Sreenivasan, Co-Founder and CEO at Blitzz
  The Agile Brand Podcast – Greg Kihlström Customer Experience & Digital Transformation 
[#podcast_player]