S5 352: How DEI transforms organizations with Donald Thompson, The Diversity Movement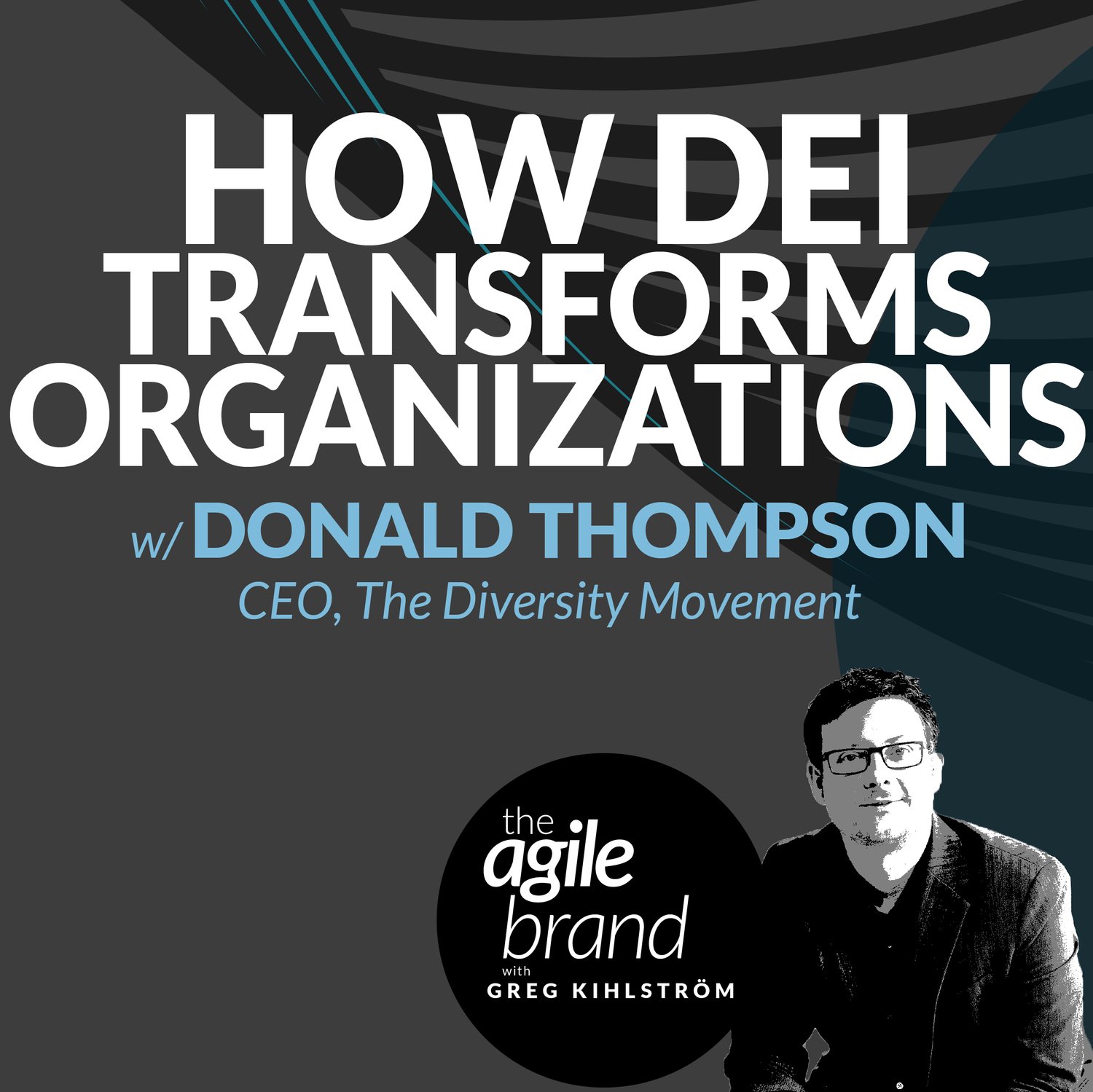 About the Episode
Today we're going to talk about how diversity, equity, and inclusion can play a transformational role in any organization.
To help me discuss this topic, I'd like to welcome Donald Thompson, CEO & Co-Founder of The Diversity Movement, and author of Underestimated: A CEO's Unlikely Path to Succcess.
About Donald Thompson
Donald Thompson is CEO of The Diversity Movement, a results-oriented, data-driven strategic firm offering clients a productized DEI journey built on digital learning tools, expertly-curated content, conversational AI, and analytics. The company was recently named to Inc. Magazine's 2021 Best in Business List in DE&I Advocacy. In addition, Donald serves as a board member for several organizations in marketing, healthcare, banking, technology, and sports. Donald is an entrepreneur, public speaker, author, podcaster, Certified Diversity Executive (CDE), and executive coach. He is a thought leader on goal achievement, influencing company culture, and driving exponential growth. Donald has led companies that attained successful exits with strong returns for shareholders and employees. He writes a leadership column for WRAL TechWire and has contributed to Entrepeneur.com and CNBC.com. Donald's autobiography and leadership book — Underestimated: A CEO's Unlikely Path to Success — will be published in October of 2022.
Resources
Diversity Movement website: https://thediversitymovement.com/
The Agile Brand podcast website: https://www.gregkihlstrom.com/theagilebrandpodcast
Sign up for The Agile Brand newsletter here: https://www.gregkihlstrom.com
Get the latest news and updates on LinkedIn here: https://www.linkedin.com/company/the-agile-brand/
For consulting on marketing technology, customer experience, and more visit GK5A: https://www.gk5a.com The Agile Brand podcast is brought to you by TEKsystems.Learn more here: https://www.teksystems.com/versionnextnow
Don't miss the upcoming CXPS conference, May 8-11 in Durham, North Carolina. It's for professional services firms that want to focus more on the customer experience. Go to: https://clientexperience.org/cxps-conference/ to register and use the code AGILE200 to get $200 off your ticket.
The Agile Brand is produced by Missing Link—a Latina-owned strategy-driven, creatively fueled production co-op. From ideation to creation, they craft human connections through intelligent, engaging and informative content. https://www.missinglink.company
Donald Thompson, CEO, The Diversity Movement
  The Agile Brand Podcast – Greg Kihlström Customer Experience & Digital Transformation 
[#podcast_player]